Dual Check Backflow Preventer
Lower-Flow Applications
VersaCheck® QC Dual Check Backflow Preventers provide reliable, certified, cost-effective protection for the public water supply and can be used on all potable water lines. All models provide both backsiphonage and backpressure protection when installed according to manufacturer's directions and state and local plumbing requirements.
Features
100% lead-free

Available in 1/4" & 3/8" tube sizes

Quick-connect tube adapter fittings preinstalled

Durable, non-corrosive PVC models

Install vertically, horizontally or at any angle

Low pressure drop and controlled flow rates

Modular design for easy servicing if required

Resists chlorine and chloramine corrosion

Resists water hardness and scale buildup
Industries & Typical Applications
Residential, commercial & light industrial

Food service, healthcare & water treatment

Hot & cold-water supply lines

Pull-out sprayer hose outlets

Reverse osmosis, distillation & dialysis systems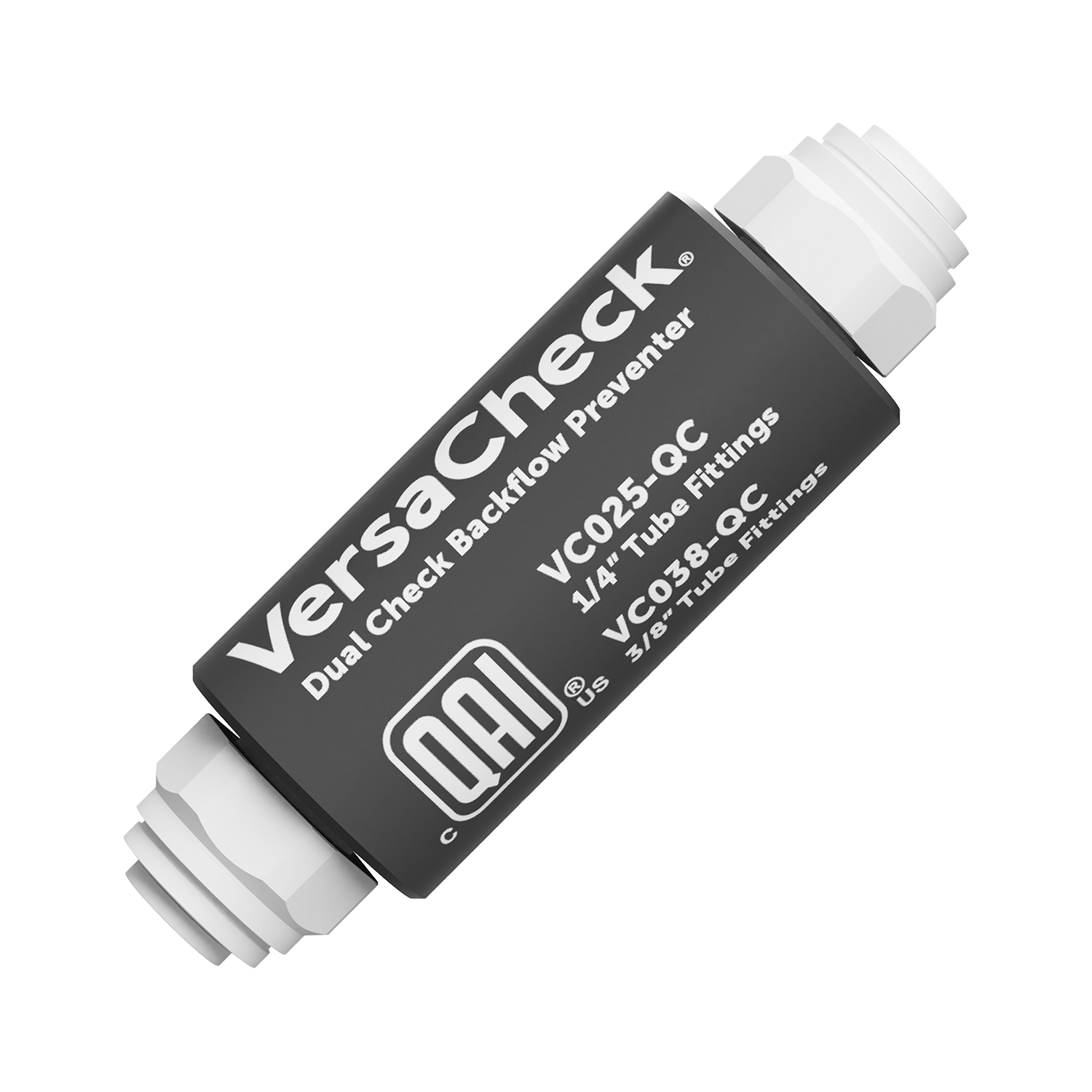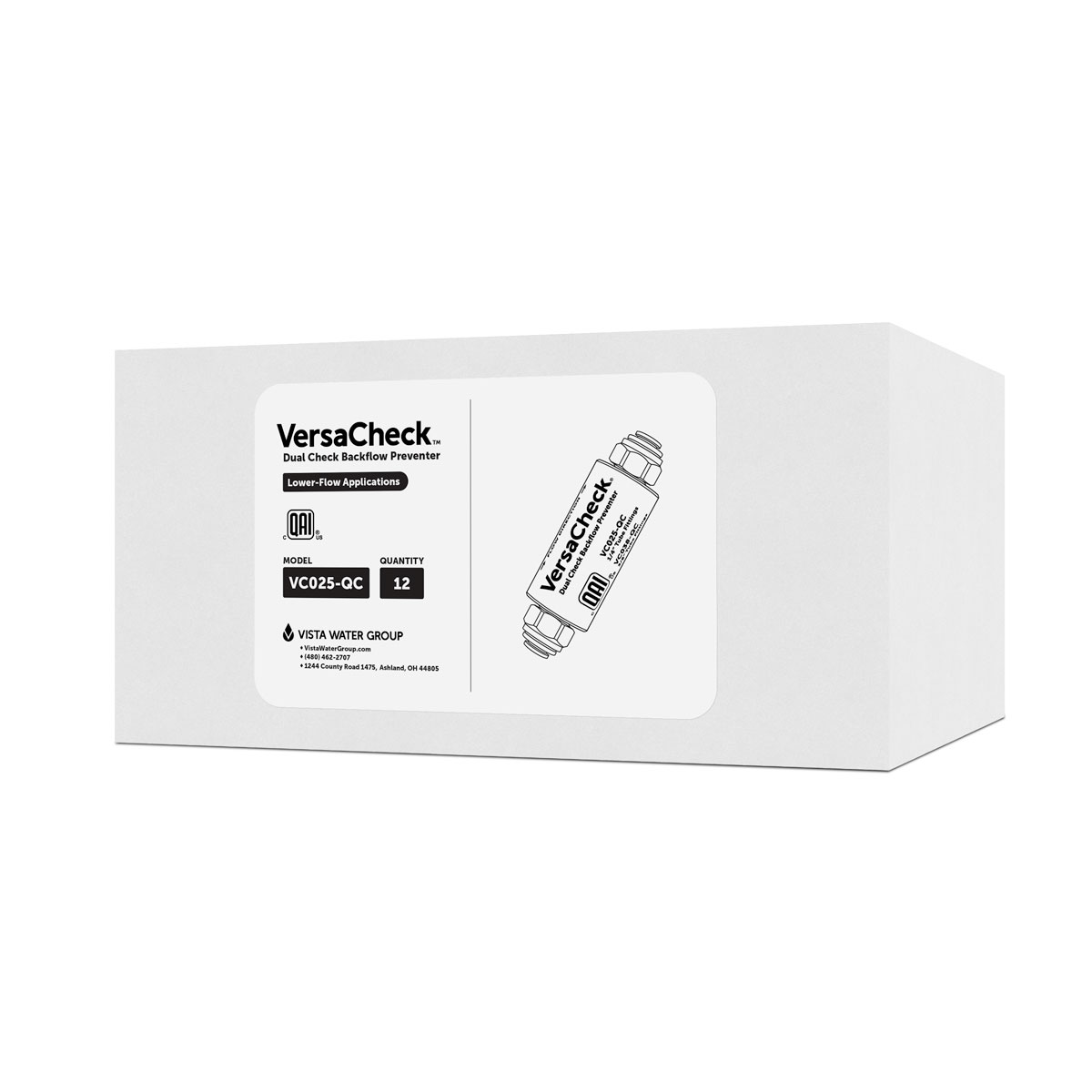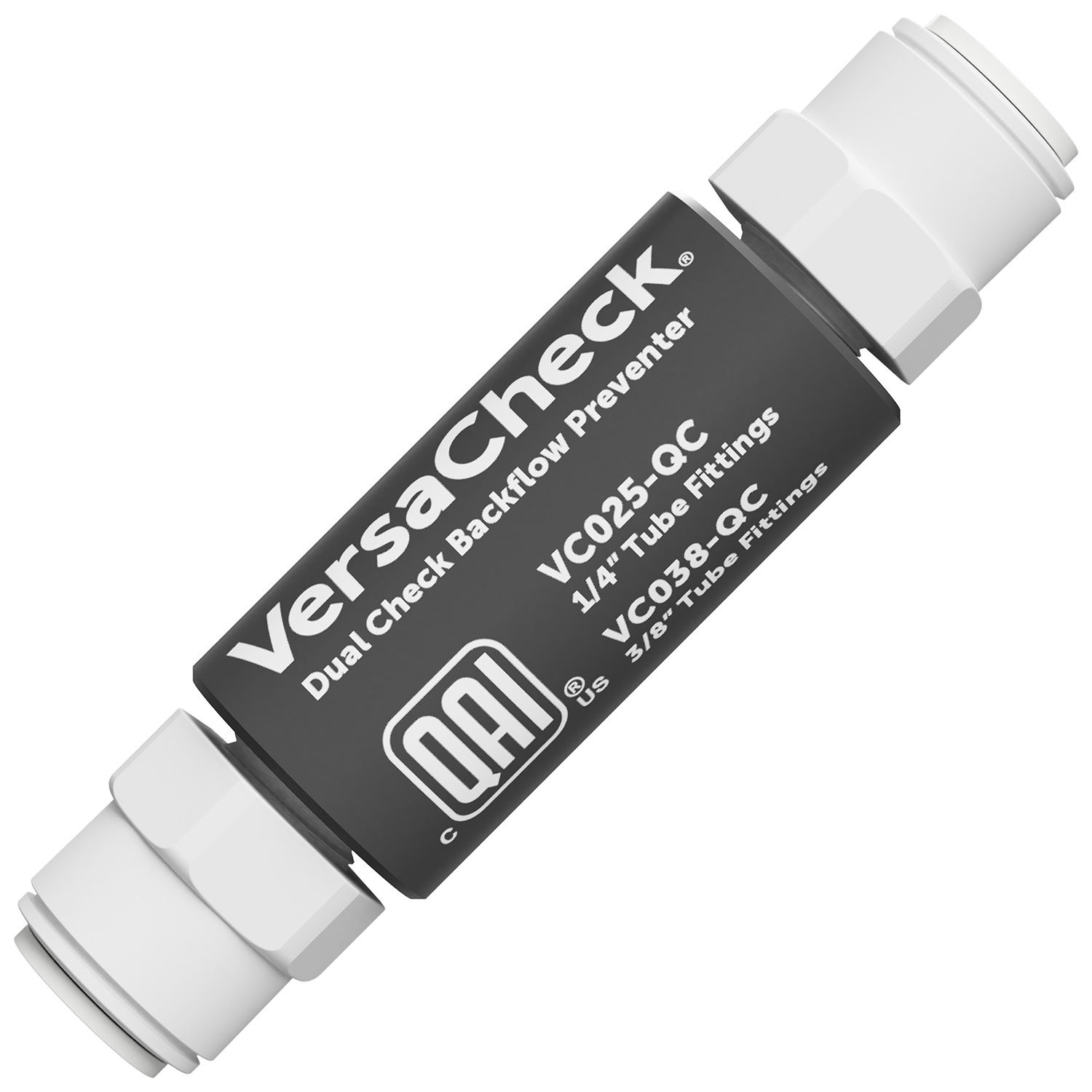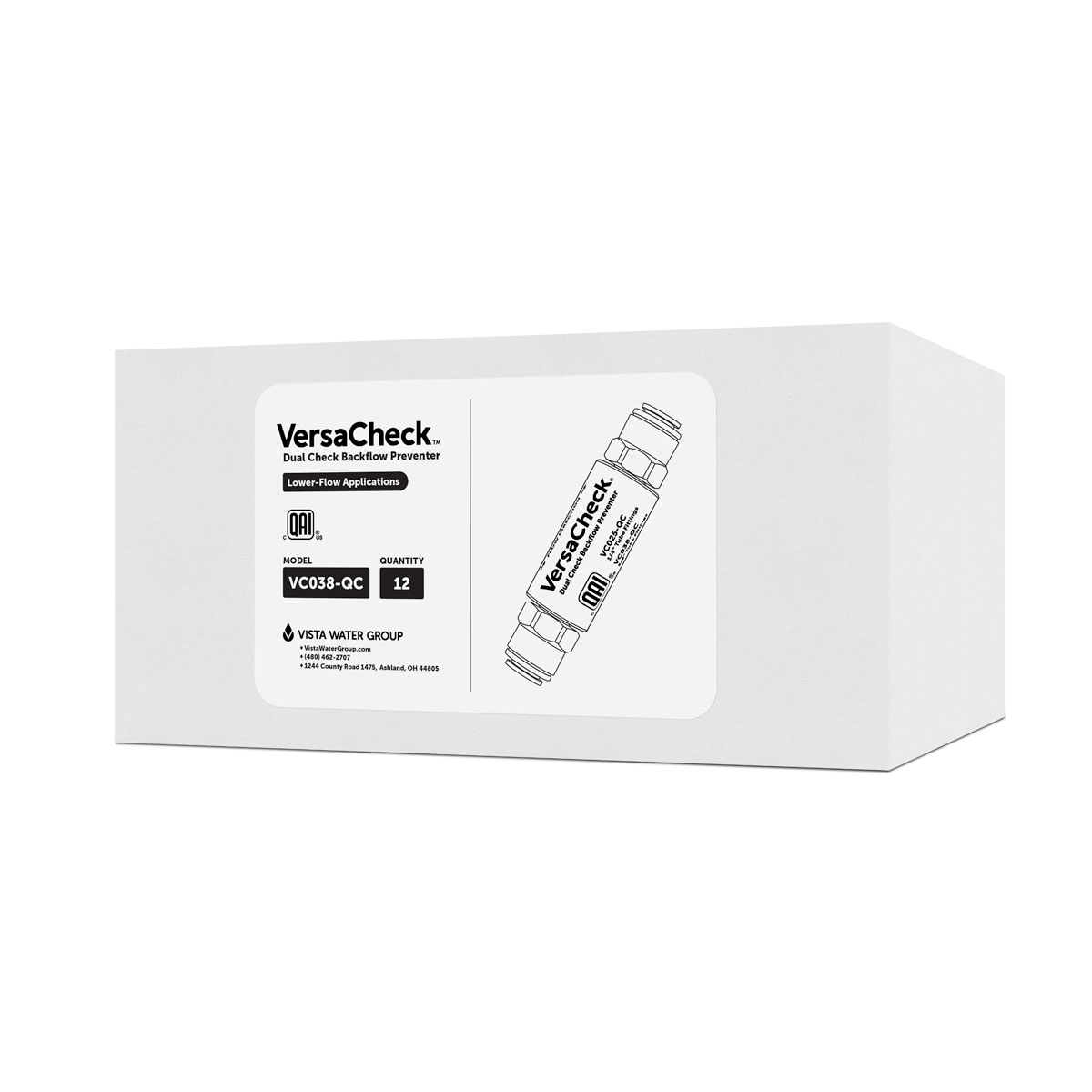 Dual Check Backflow Preventer
Lower-Flow Applications
$

49.00
$

588.00
Orders $98+ ship free to contiguous USA!
Standards Certification & Compliance
Specifications
Material
PVC
Input
1/4" Quick Connect
Diameter
1"
2.54 cm
Length
3.5"
8.9 cm
Weight
1.5 oz
43 g
Max Operating Temperature
140º F
60º C
Max Flow Rate
2.0 gpm
7.57 Lpm
Max Operating Pressure @ 70ºF
150 psi
10.3 bar
Max Operating Pressure @ 140ºF
70 psi
4.8 bar
Typical Medium
Clear Water
Check Valve Cracking Pressure
Approximately 0.40 psi
0.027 bar
Material
PVC
Input
3/8" Quick Connect
Diameter
1"
2.54 cm
Length
4.125"
10.5 cm
Weight
2.0 oz
57 g
Max Operating Temperature
140º F
60º C
Max Flow Rate
2.0 gpm
7.57 Lpm
Max Operating Pressure @ 70ºF
150 psi
10.3 bar
Max Operating Pressure @ 140ºF
70 psi
4.8 bar
Typical Medium
Clear Water
Check Valve Cracking Pressure
Approximately 0.40 psi
0.027 bar
>