Dual Check Backflow Preventer
Beverage Applications
VersaCheck® Dual Check Backflow Preventers for beverage-dispensing equipment provide reliable, cost-effective backflow protection of the public water supply from carbon dioxide gas and carbonated water. These VersaCheck models are designed for post-mix carbonated beverage dispensers and dispensing equipment for coffee, tea and other beverages.
Features
100% lead-free

Available in 1/4" & 3/8" sizes

Female (FNPT) thread sizes for maximum flexibility

Install vertically, horizontally or at any angle

Low pressure drop and high flow rates

Modular design for easy servicing if required

Resists chlorine and chloramine corrosion

Resists water hardness and scale buildup

Designed specifically for food-service applications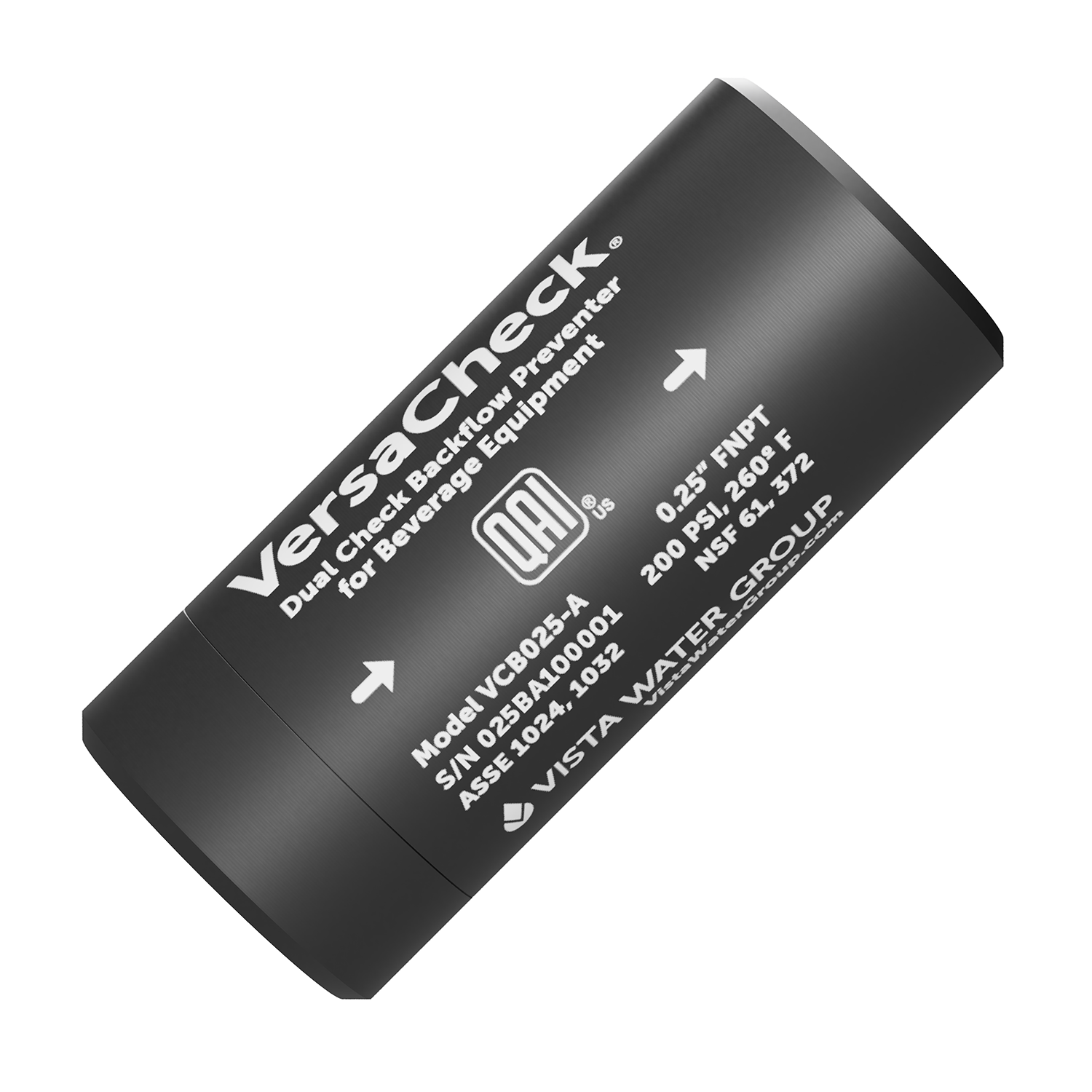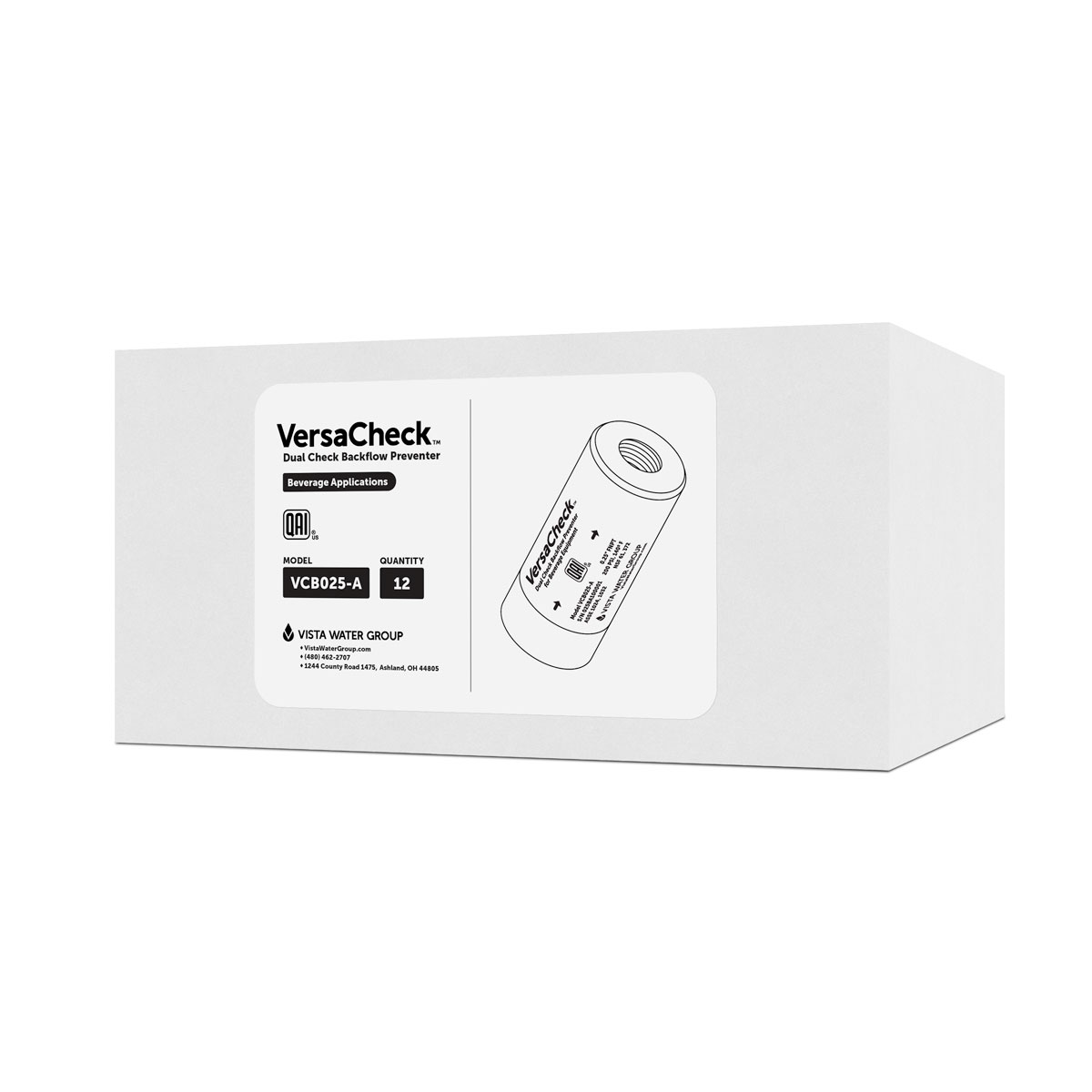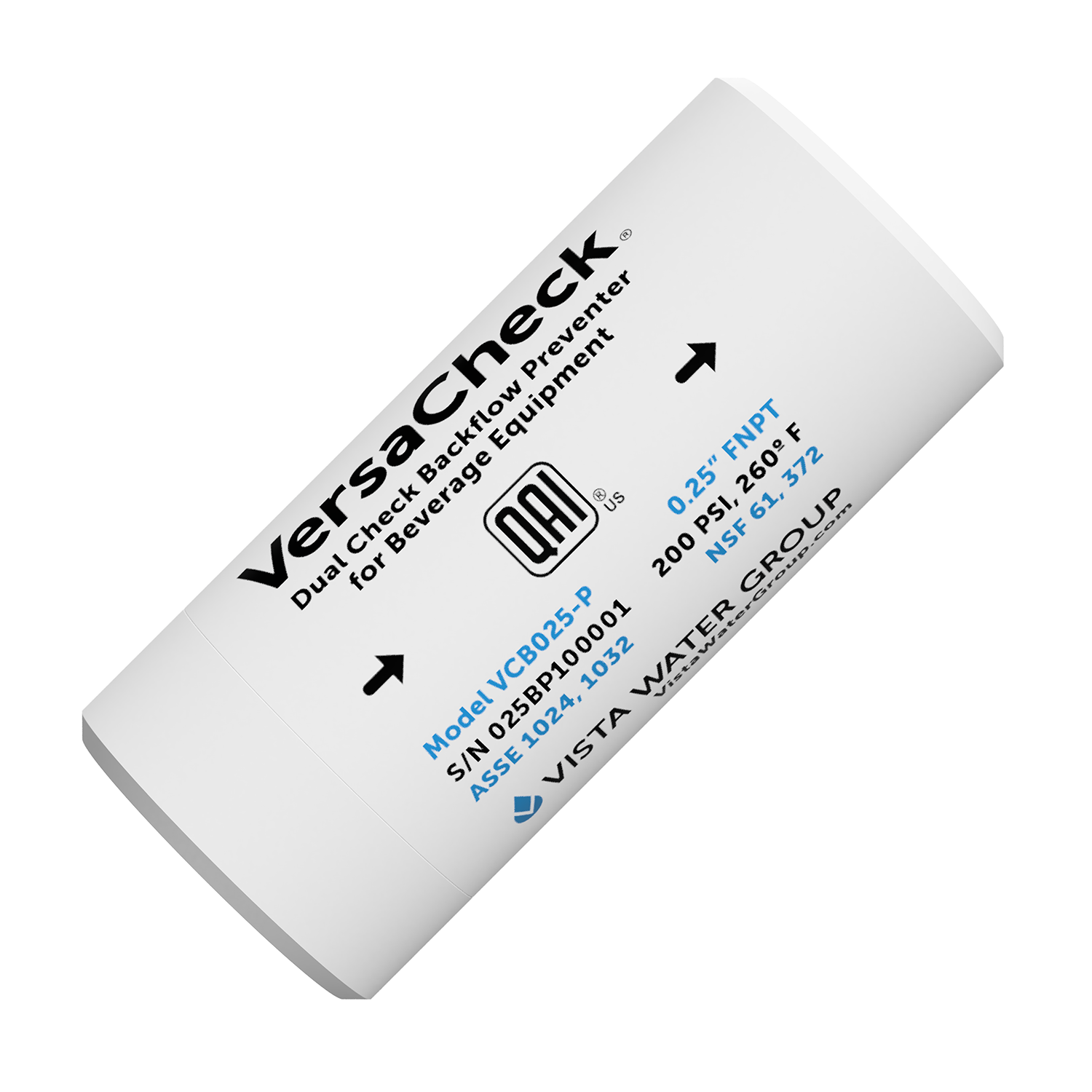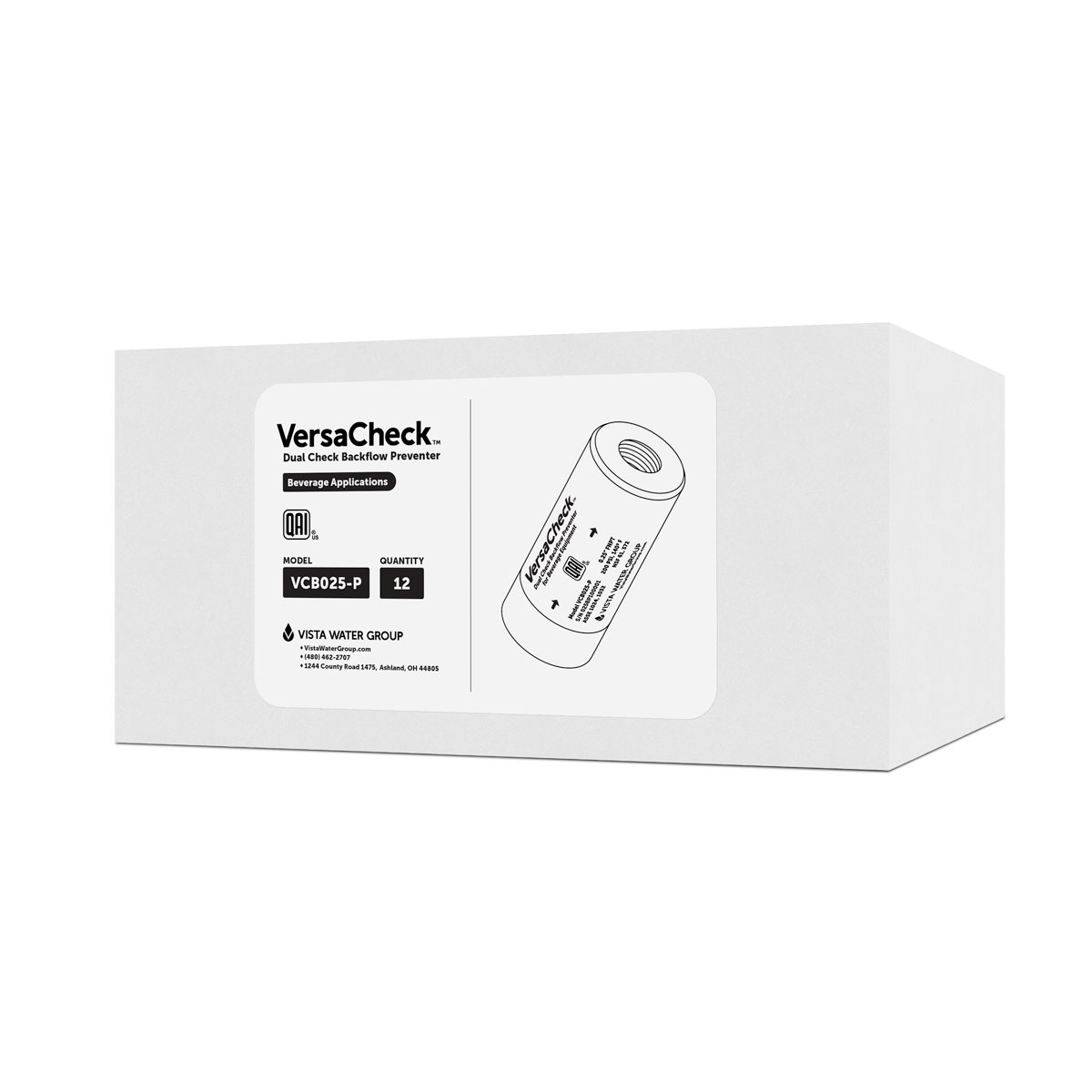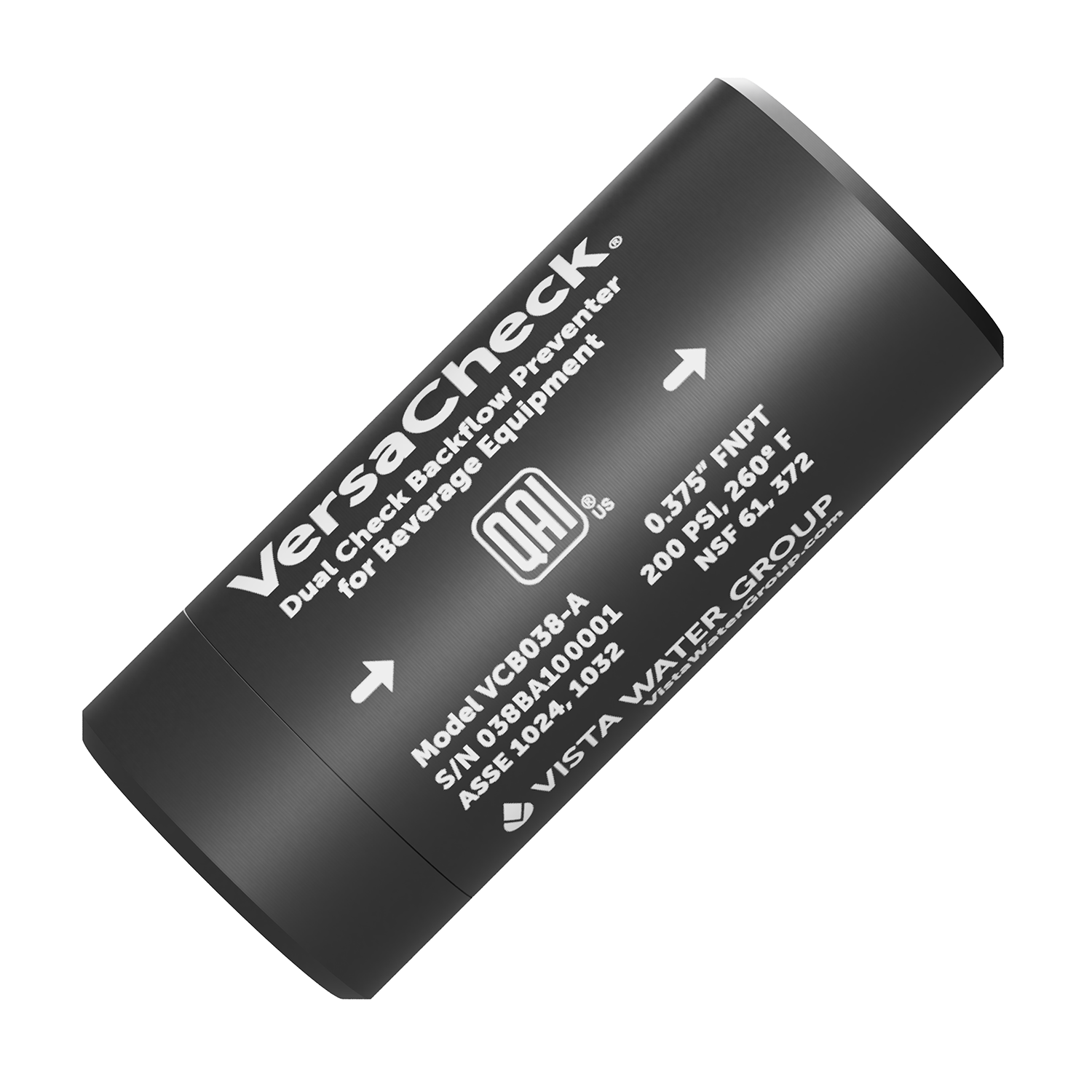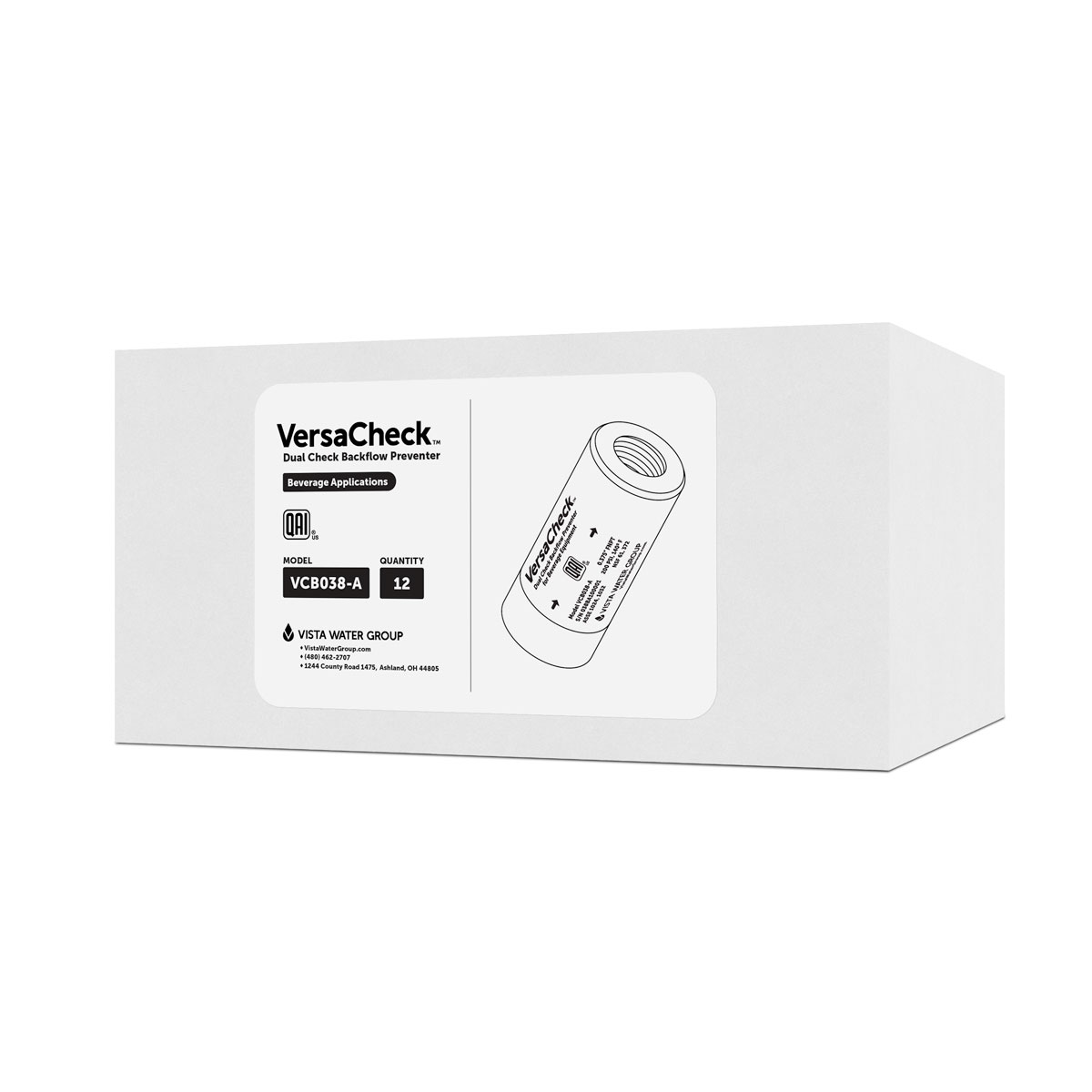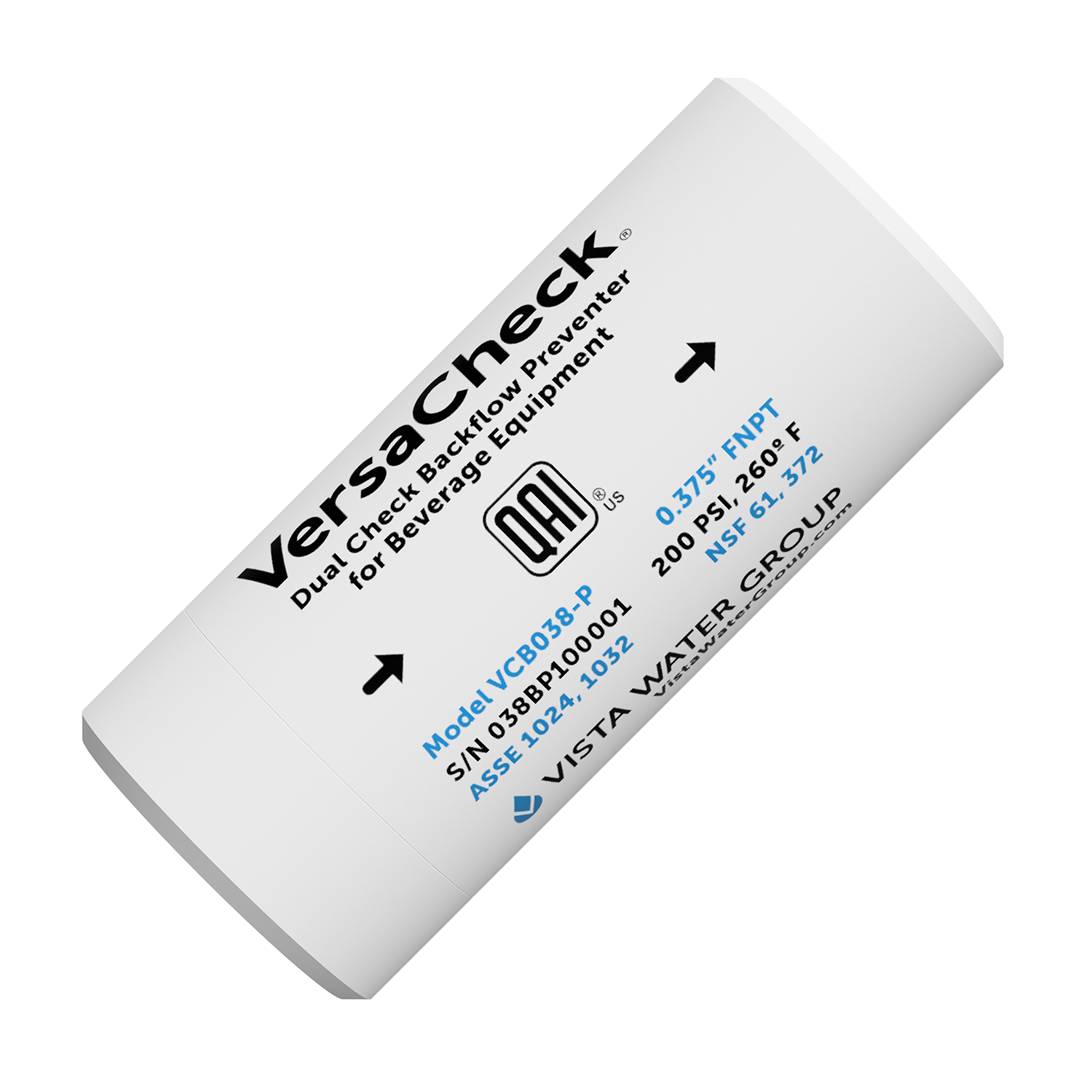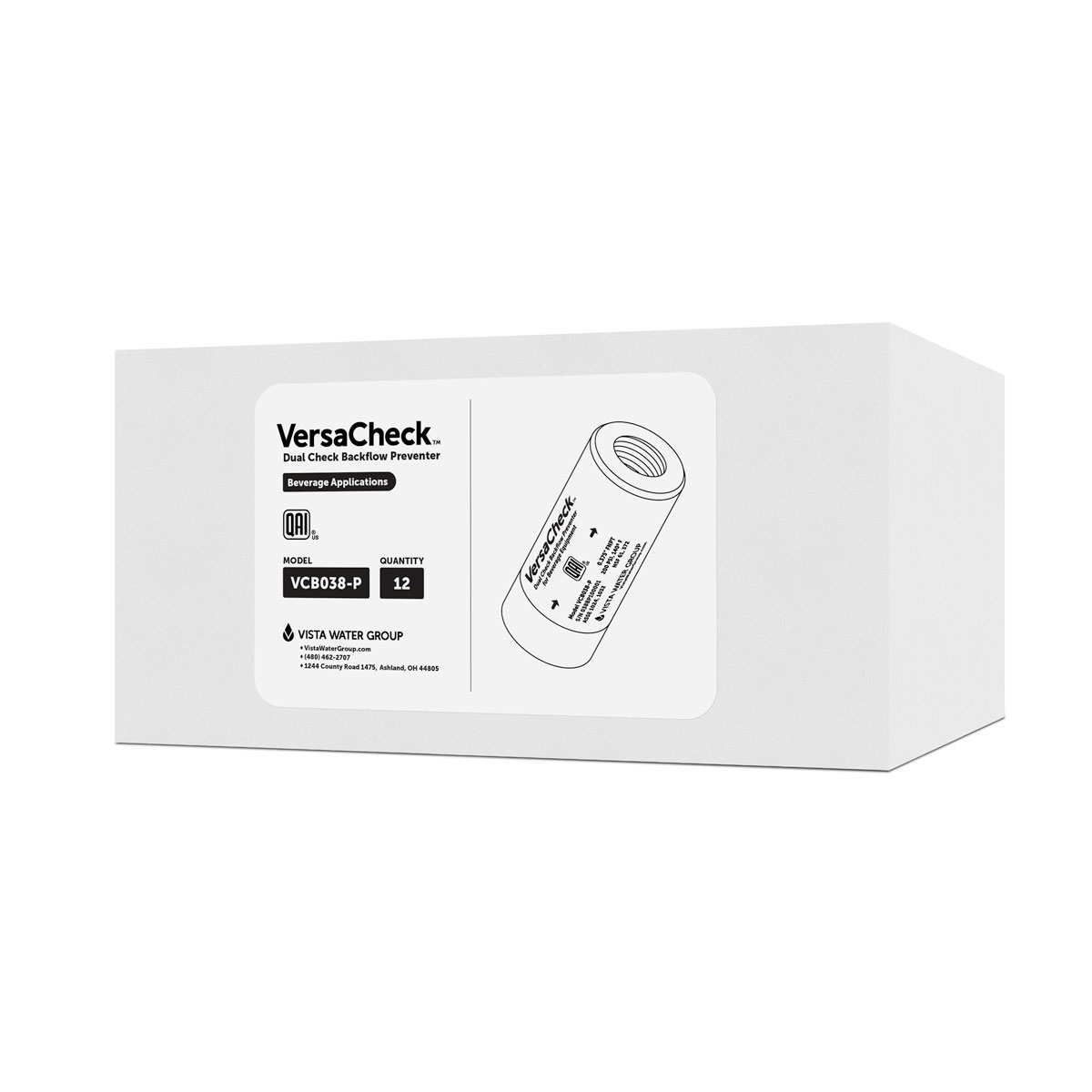 Dual Check Backflow Preventer
Beverage Applications
$

119.00
$

1,428.00
$

119.00
$

1,428.00
$

99.00
$

1,188.00
$

99.00
$

1,188.00
Orders $98+ ship free to contiguous USA!
Standards Certification & Compliance
Specifications
Material
Hardcoat Anodized Aluminum
Input / Output
1/4" NPT
Diameter
1.25"
3.175 cm
Length
2.75"
6.99 cm
Weight
2.41 oz
68.4 g
Max Operating Temperature
140º F
60º C
Max Operating Pressure
200 psi
13.8 bar
Flow Rate @ 10 psi Drop
9.69 gpm
36.68 Lpm
Flow Rate @ 18 psi Drop
13.11 gpm
49.63 Lpm
Material
Hardcoat Anodized Aluminum
Input / Output
3/8" NPT
Diameter
1.25"
3.175 cm
Length
2.75"
6.99 cm
Weight
2.41 oz
68.4 g
Max Operating Temperature
140º F
60º C
Max Operating Pressure
200 psi
13.8 bar
Flow Rate @ 10 psi Drop
12.34 gpm
46.71 Lpm
Flow Rate @ 18 psi Drop
16.82 gpm
63.67 Lpm
Material
Schedule 80 PVC
Input / Output
1/4" NPT
Diameter
1.25"
3.175 cm
Length
2.75"
6.99 cm
Weight
2.54 oz
72 g
Max Operating Temperature
140º F
60º C
Max Operating Pressure
200 psi
13.8 bar
Flow Rate @ 10 psi Drop
9.69 gpm
36.68 Lpm
Flow Rate @ 18 psi Drop
13.11 gpm
49.63 Lpm
Material
Schedule 80 PVC
Input / Output
3/8" NPT
Diameter
1.25"
3.175 cm
Length
2.75"
6.99 cm
Weight
2.41 oz
68.4 g
Max Operating Temperature
140º F
60º C
Max Operating Pressure
200 psi
13.8 bar
Flow Rate @ 10 psi Drop
12.34 gpm
46.71 Lpm
Flow Rate @ 18 psi Drop
16.82 gpm
63.67 Lpm
>